December 10, 2021
Surface Design Association Interview
Interview with Julie Beeler, creator of the Mushroom Color Atlas.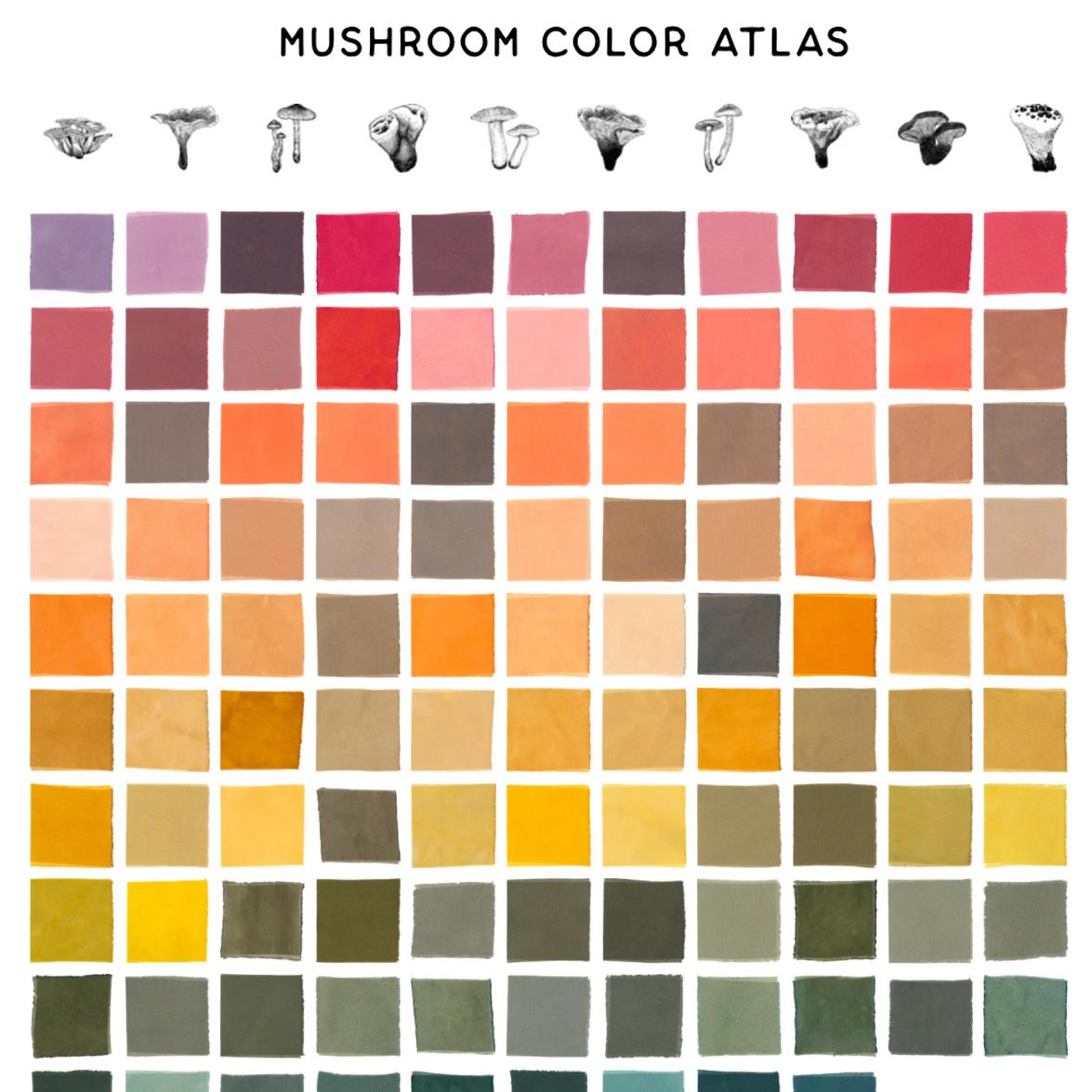 Color palette from the Mushroom Color Atlas.
The Mushroom Color Atlas launched October 2021 as an online resource and reference for the stunning and wide range of colors that can be derived from mushrooms. Lauren Sinner, SDA Managing Editor, interviewed Julie Beeler, the creator of the project about her inspiration, process, and plans for the future.